Leaders in Service
An awards program and fundraiser
Sponsorships and tickets to our second annual award banquet in May 2023 will benefit our club's local non-profit arm, the RCDW Foundation. At the banquet, we will honor three local leaders who have changed our community for the better.
About the awards
The Leaders in Service Awards will recognize top executives of enterprises in three categories -- business, non-profit and government -- who have helped their organizations contribute to improving our community and the world. We are asking for nominations from the public.
Criteria for these awards are that nominees 1) have held the top executive position in their organization, or its local branch, for three years or more; 2) have made outstanding contributions to the community in one or more of the Rotary Areas of Focus; 3) have led a life and business governed by the Rotary Four-Way Test; and 4) have demonstrated a commitment to diversity, equity, and inclusion.
Elected officials are not eligible.
For details, please go to the Leaders in Service website.
Our 2022 honorees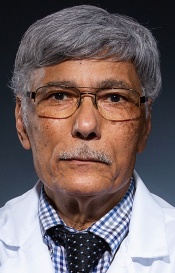 From left: honorees Dr. Yousry Sayed, J.C. Lyle, and Chris Coudriet.
The first year's honorees, who were recognized on May 5, 2022, were Dr. Yousry Sayed, CEO of Quality Chemical Laboratories, in the private-sector category; J.C. Lyle, CEO of Wilmington Area Rebuilding Ministry, in the non-profit category; and Chris Coudriet, New Hanover County manager, in the government category.
About the fundraiser
Sponsors make tax-deductible contributions to the Wilmington Rotary Club's RCDW Foundation, a 501(c)(3) charitable institution. That foundation makes grants to support charitable projects in the Wilmington area, as well as contributing to global projects through our International Projects Committee. In return for their support for our foundation, sponsors get recognition, both at the awards banquet and in public media advertising, and tickets to the banquet.
See more about the May 2023 awards banquet.
Sponsorship levels are:
Platinum: $10,000 (two tables + full-page ad and other event marketing)
Gold: $5,000 (one table + half-page ad and event marketing)
Silver: $2,500 (one table + quarter-page ad and event marketing)
Friends of Rotary: $1,000 (four seats)
Individual tickets: $125
For details about how to become a Leaders in Service sponsor, go to our sponsorship page.
Where the money goes
Funds raised through the 2023 Leaders in Service awards will be allocated during the 2023-24 Rotary year, which begins July 1. To give an idea of how we use our financial resources, what follows is a partial list of projects and grant recipients the RCDW Foundation has supported during the past two years (2019-21).
Williston Middle School: Our club's "Legacy Project," supporting such needs as science, math and reading competitions; fitness programs for students; a clothing closet to help low-income students meet school uniform and "dress for success" goals; and other needed supplies and equipment. $12,485
Literacy: Support for book-buying projects at six New Hanover County elementary schools with low-income student bodies, $11,000
RISE Against Hunger: Food relief for earthquake and hurricane victims in Haiti, $6,345
Nourish NC: Food support for families of low-income children, $6,000
Rookie Teachers of the Year: Cash awards each year to five beginning teachers; winners selected by a panel of New Hanover County Schools administrators and Rotarians. $6,000
Access Wilmington: Miracle Field for disabled athletes, $5,000
Race to Remember 5k: Running event at Greenfield Park to support Alzheimer's disease research. $3,261
Mission of Hope: Medical and agricultural development projects in Rotifunk, Sierra Leone, in West Africa. $2,000
Moldova project: Health education and libraries in Moldova, a former Soviet republic in Eastern Europe. $2,000
UNC-Wilmington: $2,000
Friends of New Hanover County Public Library: Literacy projects in public schools. $1,680
Kiva: microloans to farmers and entrepreneurs in developing countries, $1,500
Salvation Army: Holiday help for families during covid pandemic, $1,500
Salud Hondu: health clinics in rural Honduras, Central America, $1,300
Paws 4 People: Training assistance dogs for people with special needs, $1,250
Boys & Girls Homes of North Carolina: Support for the Rotary Cottage at this residential facility for children and teens. $1,000
Hope Children's Home: Repairs to the water supply system at an orphanage in Georgetown, Guyana, in South America. $500
St. Mary Dental Clinic: dental screenings for children at Wilmington's Community Boys & Girls Club. $400
Lake Forest Academy: New Hanover County's alternative high school: $394
For more on causes Wilmington Rotary Club supports, see Our Projects page.
Media coverage of Leaders in Service

Rotary Club President-elect Dale Smith talks about Leaders in Service and the club in an interview on Wilmington radio stations WAAV-980 AM and WNCT-107.9 FM on Jan. 31, 2021. Listen to that interview, which begins shortly after the 1-hour, 18-minute mark.
Our 2022 sponsors

2022 Friends of Rotary
Big Sky Design
Boney Décor
Henry Brown
Capital Nissan
Classic Landscapes
Coastal Beverage
Community Foundation
The Cotton Exchange
Gates Psychological Services
Highland Roofing
McKinley Building
Outdoor Illumination
Parkway Volvo/Subaru/Hyundai
Christopher Smith
Sunrise Gardens
Swain and Associates
Tru Colors
WHQR
Bert Williams III
Wilmington Machinery